Its nearly Christmas
I'm starting to think about Christmas, like many other people. I have to get presents and food for guests. I'll also be out taking photos, like this one I took last year. I know, our Christmas lights are a bit pathetic.
At least we had a Christmas tree. The other lights are attached to the street lights, they're a bit dim…
The big switch-on will be next week. It was freezing last year, so I'm prepared with all my thermal gear this time. I'll try to get closer to the front this year, so I'm not photographing the back of people's heads!
I'll try to go to this event and take a few pictures too. I'm getting good at editing now, I spotted the spelling mistake on this poster straight away!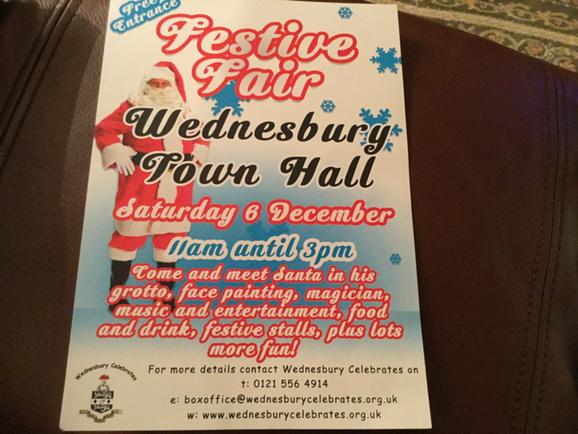 We have a festive fair in Wednesbury Town Hall as well. I'll try to go to that and take photos too.
Between now and Christmas, I'll be thinking of cheap Christmas presents to buy and sharing my thoughts with my readers. I bought my first Christmas present yesterday.
I expect A Christmas Carol movie will be on television again this year. The real life one will continue with George Osborne playing Scrooge, so we all have to shop around for Christmas goodies, while we wait for Jacob Marley to haunt the treasury and teach them the error of their austere ways…
If you have any great Christmas gift ideas, please share them in the comments box. I think a Christmas bag full of little goodies like chocolate and satumas is a good idea; like a Christmas stocking for adults! Put a drawing book and crayons in, that'll keep 'em quiet through Christmas…
You can also follow me on Twitter.